Pathway to a Top College with a Full Four-Year Scholarship
The National College Match is a college admission and scholarship process through which high-achieving, low-income students can be admitted early with full four-year scholarships to QuestBridge college partners.
View all dates and deadlines for the 2019 National College Match. Learn more about the process and timeline for high school seniors below.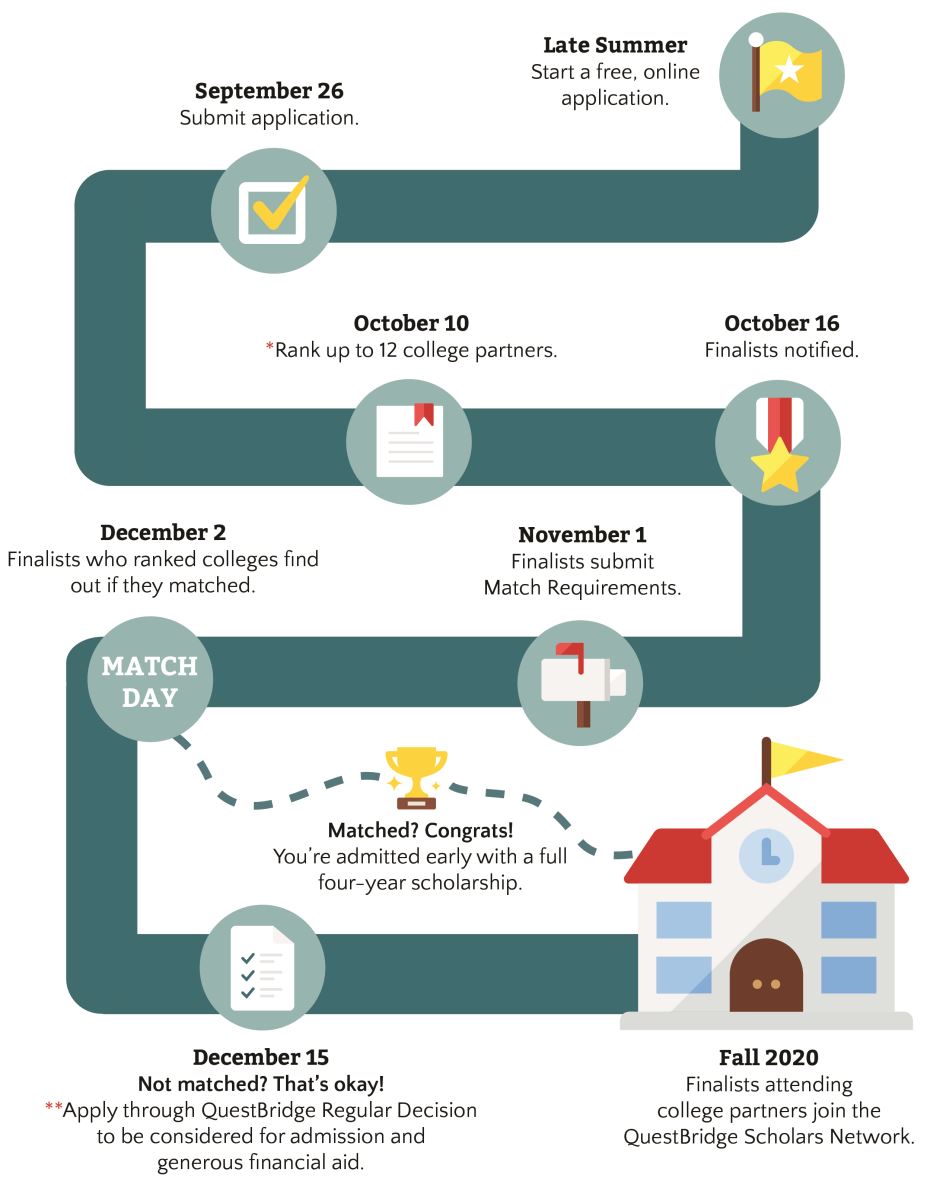 *Ranking Colleges
Being able to rank colleges is what makes the National College Match so unique. By ranking colleges, students could be "matched"— or admitted early with a Match Scholarship — to the college that appears highest on their list that also wants to match with them. Learn more about ranking colleges.
Options Following the Match
Finalists who do not match can check to see if a college partner they ranked will still consider them for Early Decision or Early Action. Learn more about options following the Match for each school.
**QuestBridge Regular Decision
Finalists who do not match or who choose not to rank colleges have the opportunity to apply to our college partners through QuestBridge Regular Decision. Learn more about QuestBridge Regular Decision.
Early Application Policy
Applicants who rank colleges cannot apply to other colleges through Early Decision, Early Action, or Single-Choice Early Action (also known as Restrictive Early Action). Read the full Early Application Policy.